As announced at the recent Bricsys Conference in Paris last month, Chapoo has now been rebraded to Bricsys 24/7.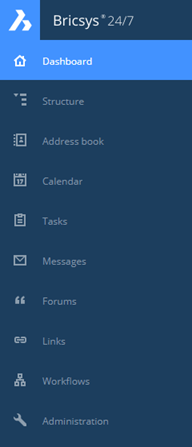 Bricsys 24/7 is workflow automation, project management, a cloud based collaboration tool. Currently this is only a name change, but look for positive changes to the service soon. 24/7 (in its previous name, Chapoo) has served on some very large engineering and construction projects such as the A11 highway in Belgium, the Antwerp Port House, and some projects at BRU International Airport.
Contacts, Calendars, Tasks, Workflows, and Forums are just some of the components of a 24/7 project, and 24/7 can display ±70 different file types inside its interface.
More information is available in this post by Don Strimbu: Bricsys 24/7: next generation AEC collaboration, and below is a ±four minute tutorial on project setup, which also illustrates the clean user interface.