Bricsys announced a new application named BricsCAD Shape this week. BricsCAD Shape is a 3D conceptual modeling tool with a clean modern interface, that allows you to quickly capture your designs. The data in BricsCAD Shape is stored in the familiar .DWG file format for easy sharing. BricsCAD Shape does not create approximations, but instead CAD/BIM accurate drawings. Amazingly, BricsCAD Shape is FREE, forever. This is not a 30-day trial, or a rental period. Download it today and start using it and it will run forever*.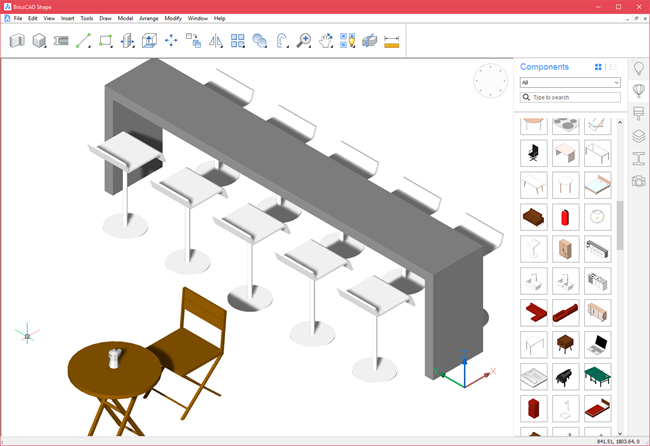 To get started go here for the download. It's a slim ±212MB so you won't have to wait long. The install is painless, and you can be designing in less than 5 minutes after visiting the download page. Not sure how to get started once you have the application running? There is an impressive set of 21 tutorial videos on Bricsys' Youtube page. Note that there is only a Windows version as of today, but a MAC version is coming soon, according to Bricsys.
Lastly, because the native file format for BricsCAD Shape is .DWG, that makes this a nice CAD file viewer too.
*Okay, someday you will replace your PC, and/or upgrade it's O/S to something potentially not compatible with BricsCAD Shape as it exists in January of 2018, so it will not run forever, but we trust you get the point!