We want to say THANK YOU to all the readers of CAD Panacea which turns 10 years old this week.  We've been through 2 hosting vendors and 3 blogging platforms and plan to keep writing for you for years to come.  Our first post was on March 28, 2005 and we had a whole 43 posts the rest of that year, or a tad more than one a week.  The various vendors and platforms have made getting accurate counts of posts, visitors, comments, etc. difficult, but it's safe to say we've had 1.5 million page views from about one million visitors during the period for which we have solid stats.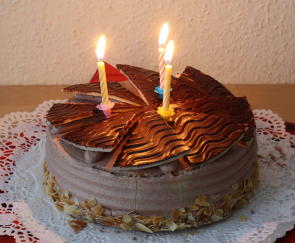 Primary inspiration for CAD Panacea came from Shaan Hurley's Between the Lines blog, which was about a year and a half old in March of 2005.  Who else was blogging then and still going today? Lynn Allen has been busy doing this since November of 2004 ,  Lee Ambrosius since March 2004, Mark Kiker since December 2004, Melanie Perry started just about the same time as us in April of 2005,  Ralph Grabowski has been going since December of 2003, and Jimmy Berkmark at JTB World since November of 2004. I'm sure I've left out a few other pioneers, be sure to leave a comment if you know of some.
EDIT: I missed an obvious one: RobiNZ CAD Blog started off in March of 2004. Sorry about the initial omission Robin!
Thanks again and looking forward to 2025.