Do you ever find yourself drawing lines to get a starting point for the object you really want to draw? You might refer to these as construction lines, and you have to go back and erase them, right? What if you could "draw" with AutoCAD, but not actually create a line? That is what the command modifier TK allows you to do.
To use this, start whatever drawing command you want to use, then when you are prompted for the first point, enter TK, then press enter. Now you can "draw" using the same methods you would for your construction lines (polar coordinates, or snap to existing geometry, etc). When you get to the true starting point for what you are drawing press ENTER, and continue. There will be no construction lines to erase.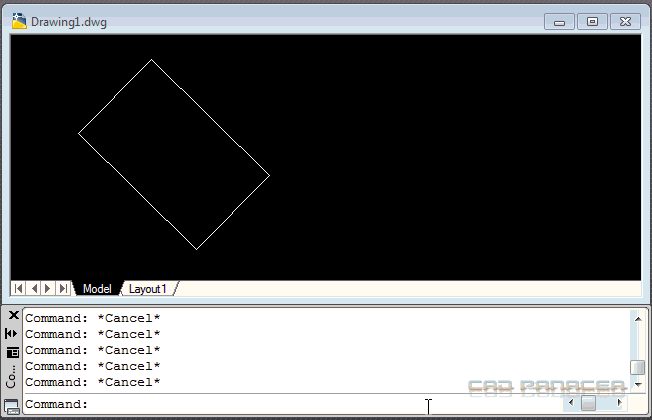 Lynn Allen also has a post on the use of tracking here.