If your delete key stops working in AutoCAD, check the value of PICKFIRST. Make sure it is set to 1.
When PICKFIRST is set to 0, selected items are ignored when you launch a command. This does not really have anything to do specifically with the delete key, but this is one of the most reported symptoms.
The value of this system variable is saved in the registry so you should only have to set it once. The GUI for changing this variable is in Options, on the Selection tab, under Selection Modes, and is named Noun/Verb selection. When this toggle is checked, PICKFIRST = 1.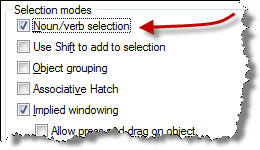 Here is a related post from CadNotes.