Over eight years ago, we published a table of tools that could be used to convert a PDF file to a DWG file. At the time, this list was composed of programs that you installed locally. Today, we want to tell you about a FREE online service that you might want to consider named ConvertPDFToAutoCAD.com – there is nothing to purchase or download, you simply upload the file to the service and provide an email address. When the file conversion is complete, you will receive an email containing a link to your file.
We know, the first things that probably cross your mind at this point are security and privacy. Their privacy policy states that they "will not share, lease, disclose, transfer, transmit, or rent any personal information you submit" This includes your email address and any files you upload. Moreover, the privacy policy states that files you upload are deleted as soon as the conversion is made and the converted files are only stored for 24 hours.
Now that we have that out of the way, what about the DWG file you receive from the service? We uploaded a fairly complex, but small drawing in PDF format that was 266k in size. The drawing was converted and returned via email link in about 30 minutes and it measured about 4.5MB and contained about 69,000 entities. By comparison, we took the same PDF file and converted it to DWG using a standalone program that we have used for years and that resulting file size was 2.8MB and it contained about 21,000 entities.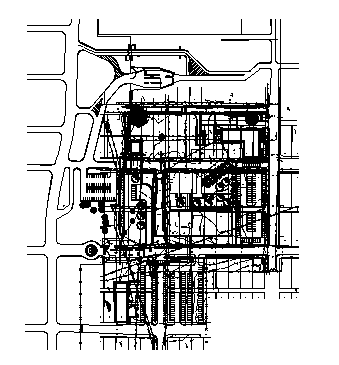 That difference in number of entities could be explained in a variety of ways. ConvertPDFToAutoCAD.com could be breaking things down into more components for a more realistic DWG or maybe the standalone tool we used is not converting all of the objects. We did not analyze the results that closely as this is not meant to be a full fledged review of either product. Both DWG files were of sufficient quality in our opinion. Remember that PDF files can be very complex internally, and applications that convert these documents to DWG files have to make assumptions.
ConvertPDFToAutoCAD.com allows uploads up to 40MB and is completely FREE, so it will only cost you a sliver of time to upload your own PDF files and view the results for yourself. Lastly, ConvertPDFToAutoCAD.com says they can offer this free service because they are supported by advertisements on the homepage (but don't get the ads confused with the service offered by ConvertPDFToAutoCAD.com)!