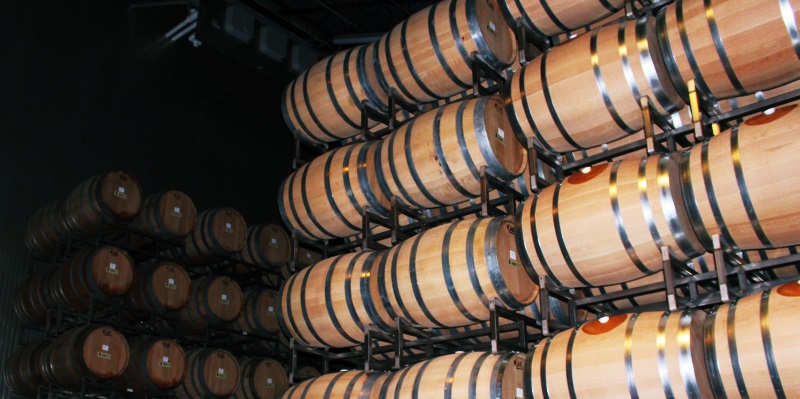 As part of our visit to the Autodesk location in San Francisco last week, the AutoCAD Influencer Group was treated to a visit to Silver Oak Winery in Napa. Was this just a random location chosen for our group and the Autodesk employees who went along? Not at all, read on.
We were greeted by a welcoming staff with wine samples and a chance to relax in the visitor area outdoors. The weather was perfect. From there, we went indoors to watch presentations from James Munden of Marta Fry Landscape Associates, and Andy Souza, P.E., from TEP Engineering. Each presented to the group their contributions to the Silver Oak Winery.
James used AutoCAD to design and plan many features at Silver Oak, including drives, roads, the reception area for employees and visitors, plus much of the planting and irrigation design. Part of the successful planting design here includes placing certain plants that attract predators to eat insects that would harm the vines, which reduces and/or eliminates the need for pesticides. Silver Oak's luscious grass lawn looked too good to be true on our visit, and it sort of is. They have replaced the natural grass with an artificial surface that looks incredible. This saves Silver Oak about 1 million gallons of water per year by not having to water the former living lawn.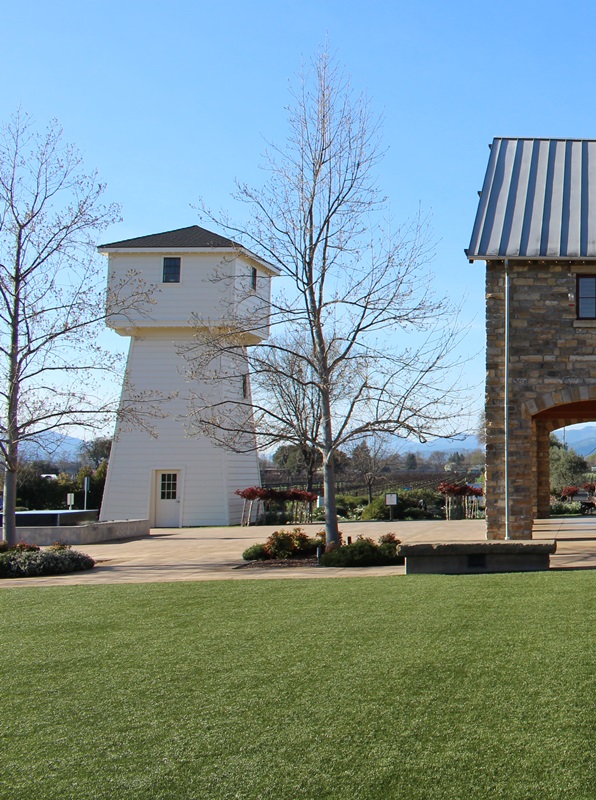 Andy is a mechanical engineer for TEP Engineering and has been using AutoCAD for over 12 years. Andy says use of AutoCAD is critical in the process of creating approvable and constructible documents used for many projects, including the one here at Silver Oak on which Andy designed and engineered many of the mechanical systems, including the HVAC, refrigeration, and plumbing.
The designs created by James and Andy contributed to help earn Silver Oak the first LEED Platinum Certification for a commercial winery in 2016.
We concluded the visit with a first class, four course dinner prepared by winery chef Dominic Orsini and chef Wilson McFarlin. A big thanks to Autodesk for treating us to the visit to their offices, the tour of Pier 9, and this exclusive tour of Silver Oak.